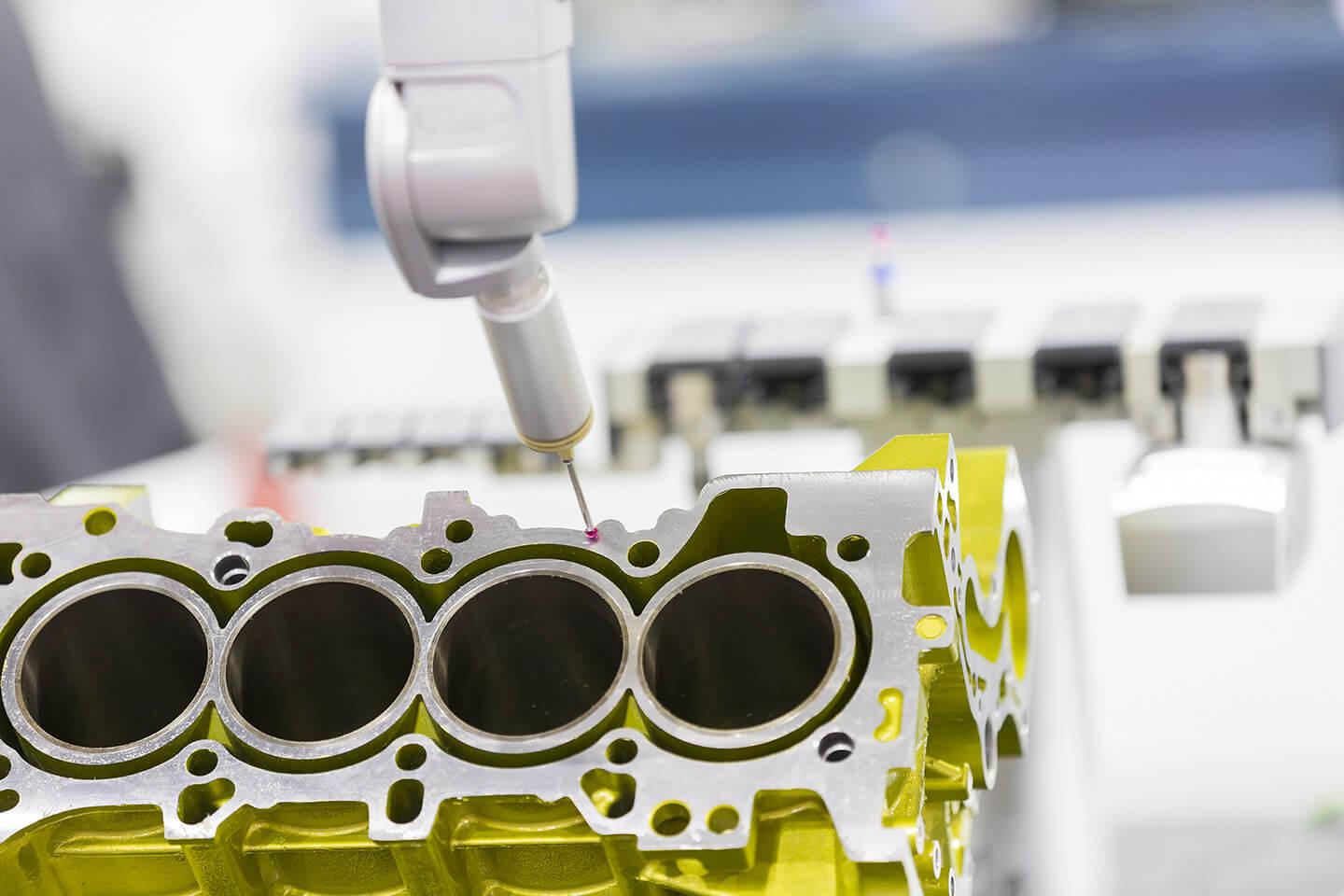 Deva's range of Automatic CMM solutions are designed to meet the demanding requirements of the OEM and retro-fit co-ordinate measuring machine market.
End users and retrofitters can depend on the extensive range of 3rd party software packages which are compatible with all our solutions.
Developers can enjoy a comprehensive software support package which includes libraries and examples for modern rapid application development tools such as Visual Basic and Visual 'C'. Our ActiveX component encapsulates all the functionality required by CNC CMM applications simplifying integration and saving time.
For more information about the Deva CMM component, please refer to the DevaCMM Installation and Configuration Guide and/or the DevaCMM SDK Programming Guide.
CMM Software compatibility
Deva CMM products currently interface to popular CMM software packages such as Aberlink 3D, Metrostaff, Axel Surface, Delcam PowerInspect, Entelegence Virtual DMIS, Applied Automation Technologies CappsDMIS, Metrosoft Cm, Inca 3d, PolyWorks, Tarus EASY DMIS, Topmes Tango 3D, Zettmess FutureX, Nikon, Eley Metrology True Measure 3, QxSoft CMM-Manager, Nikon Focus Scan, Nikon Metrology Camio, OpenDMIS and External Array Rational DMIS.
The levels of support may vary depending on what combination of products and software are being used. Some situations may require the CMM I++ Server. Please always check with support@deva.co.uk to confirm compatibility.